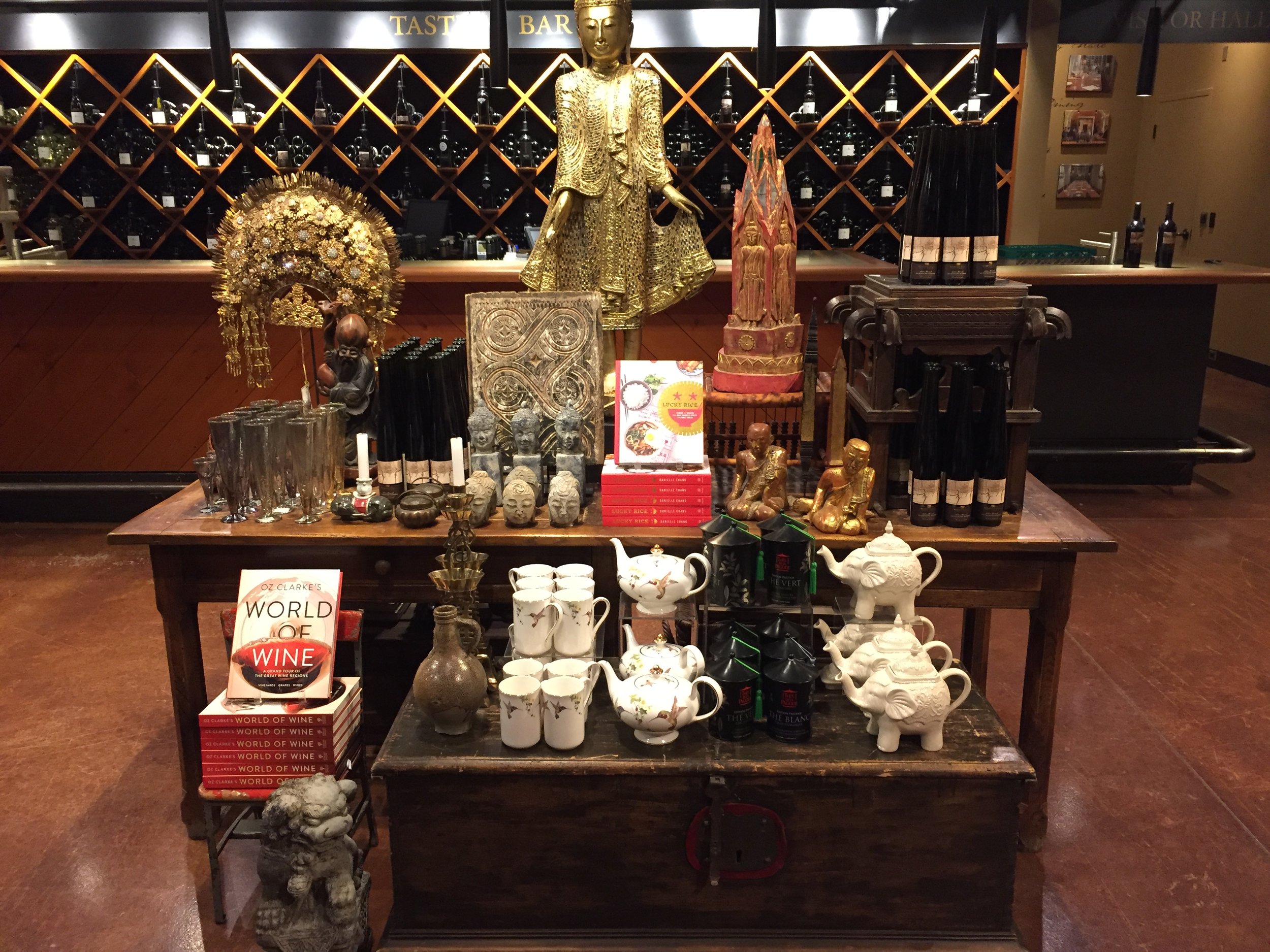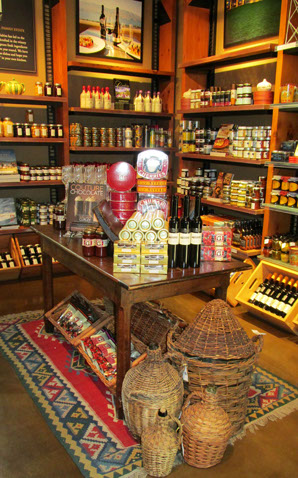 Mission Hill Estate Winery
Responsible for Merchandising and Visual Presentation on a freelance basis.
(Awarded an "Excellence in Retail" award for Best in-store Merchandising by the Retail Council of Canada in 2014)
Additional visual presentation projects include:
Tinhorn Creek Vineyards in Oliver B.C. - responsible for merchandising and visual presentation on a freelance basis

Sumac Ridge Winery in Summerland, B.C. - product set up for grand opening in 2014

HBC/The Bay , Penticton, B.C. - merchandise and set up of the seasonal shop

Jackson-Triggs Winery in Oliver, B.C. - designed and created 14'x7' art piece for the retail space

Nk'Mip Winery in Osoyoos, B.C.

See Ya later Ranch Winery in Okanagan Falls, B.C.